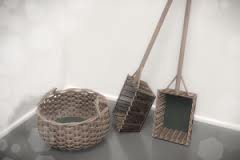 Ushers are needed to pass the "basket" for weekly collections during Mass, to greet and assist parishioners entering and exiting the Church and to bring up the offertory gifts in lieu of family members who are having a Mass said for a deceased loved one.
When approaching the altar, the Usher, wearing approved attire, makes a profound bow and places the weekly offering on the altar.
If you are interested in becoming an Usher, and have completed the Sacraments of Initiation, and live according to the teachings of the Catholic Church, please contact the Parish Office. Training will be provided.