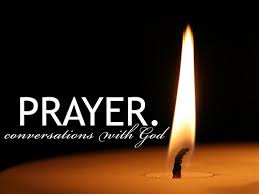 "Do not be anxious about anything, but in everything, by prayer and petition, with thanksgiving, present your requests to God. And the peace of God, which transcends all understanding, will guard your hearts and your minds in Christ Jesus."     –Philippians 4:6-7
Prayer Requests:
Do you know someone that could use a special prayer or would you like someone to pray for you? Please contact Pauline at 401-568-5644.
Whatever your prayer needs are, we are here for you. All prayer requests are kept confidential.
Memorare
The Memorare, a prayer for help, invites us to ask the Blessed Virgin Mother for her assistance, and her grace, especially when we feel most troubled in our daily lives.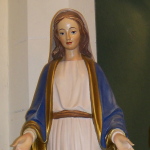 Memorare
Remember, O most gracious Virgin Mary, that never was it known that anyone who fled to your protection, implored your help, or sought your intercession, was left unaided. Inspired with this confidence, I fly unto you, O Virgin of virgins, my Mother. To you do I come, before you I stand, sinful and sorrowful. O Mother of the Word Incarnate, despise not my petitions, but in your mercy, hear and answer me.
Amen.