Rite of Christian Initiation for Adults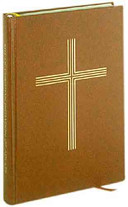 St. Joseph's Roman Catholic Church welcomes both Christians and unbaptized persons into the Catholic Church. For additional information or to enroll in the RCIA program, please contact Fr. Scott Carpentier, Pastor,  Dennis Auger, M.A., Faith Formation Coordinator, or either Parish Administrative Assistants at St. Joseph's, 401-568-2411 or St. Patrick's, 401-568-5600.
RCIA class sign ups begin during the month of September and classes are scheduled shortly therafter.