Baptisms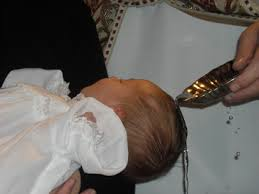 We love to welcome new parishioners, especially through Baptism.
Baptisms at St. Joseph's are the 4th Sunday of each month during the 11:00 a.m. Mass. If you are a registered parishioner please call the Parish Office in advance to schedule an appointment with the Pastor to arrange for your child's baptism.
Being Godparents is a religious responsibility, and you are role models for Catholic Christian living.  The Godparents must:
Have received all their Sacraments of Initiation.
Be at least 18 years of age.
Be registered in a parish and attend Mass regularly.
If the Godparents are married, they must be in a valid Catholic marriage.
Complete and sign a Certificate of Eligibility.
---